Gentle Dental Procedures to Meet Every Need
Dentures
Dr. Holyoak offers beautifully crafted, natural-looking dentures. In most cases, he recommends implant-supported dentures. Full and partial implant dentures will never slip out of place, completely restoring the function of your bite. Implants are also the only way to prevent jawbone atrophy following tooth loss. Dr. Holyoak will thoroughly evaluate your smile to determine if traditional or implant-supported dentures are best for your needs.
Crowns and Bridges
Dental crowns can serve a wide range of restorative functions, including strengthening weakened teeth and covering large fillings. Crowns can also be fused together to form a bridge that fills gaps resulting from one or more missing teeth. We offer restorations made from advanced porcelain and other materials that have a realistic color and sparkle, as well as exceptional durability.
Porcelain Veneers
If you want to address minor imperfections in your smile, veneers can provide a fast enhancement. These thin shells of porcelain cover the front of your teeth, concealing cracks, chips, wide spaces, and more. Though they can be an effective solution for many patients, Dr. Holyoak reminds patients that the treatment does require the removal of some dental enamel, and that veneers do not last as long as porcelain dental crowns.
Dental Bonding
Bonding is an alternative to veneers requiring no alteration of your teeth. During this treatment, Dr. Holyoak augments teeth with tooth-colored resin. This material is available in many different colors, and your dentist will choose a shade that matches your smile. Bonding can conceal imperfections, reshape your teeth, and make minor orthodontic adjustments. The result looks absolutely natural, and can complement your entire smile for a look of symmetry and health.
Night Guards
Night guards can help minimize and even prevent the damage caused by tooth grinding and clenching. These conditions can be brought on by malocclusion, but it's usually related to stress and anxiety. Either of these conditions can result in tooth erosion, cracked teeth, intense jaw pain (TMJ) and many other concerns.
Dental Cleanings
Routine cleanings are essential for a healthy smile. We recommend that patients schedule an appointment every six months. Dr. Holyoak's skilled hygienists will gently remove plaque and tartar from your teeth during each visit. These substances can seriously compromise oral health when left untreated. Cleanings can prevent cavities, gum disease, and tooth loss. Our efficient appointments usually take just 40 to 50 minutes.
Fillings
Fillings are the final step in treating cavities. The material fills the void resulting from the removal of decayed tissue, and prevents decay in the future. Dr. Holyoak offers several types of fillings to meet a range of needs. For a more realistic appearance, consider porcelain or composite fillings. These materials will be custom-matched to the natural shade of your smile to provide aesthetics as well as support.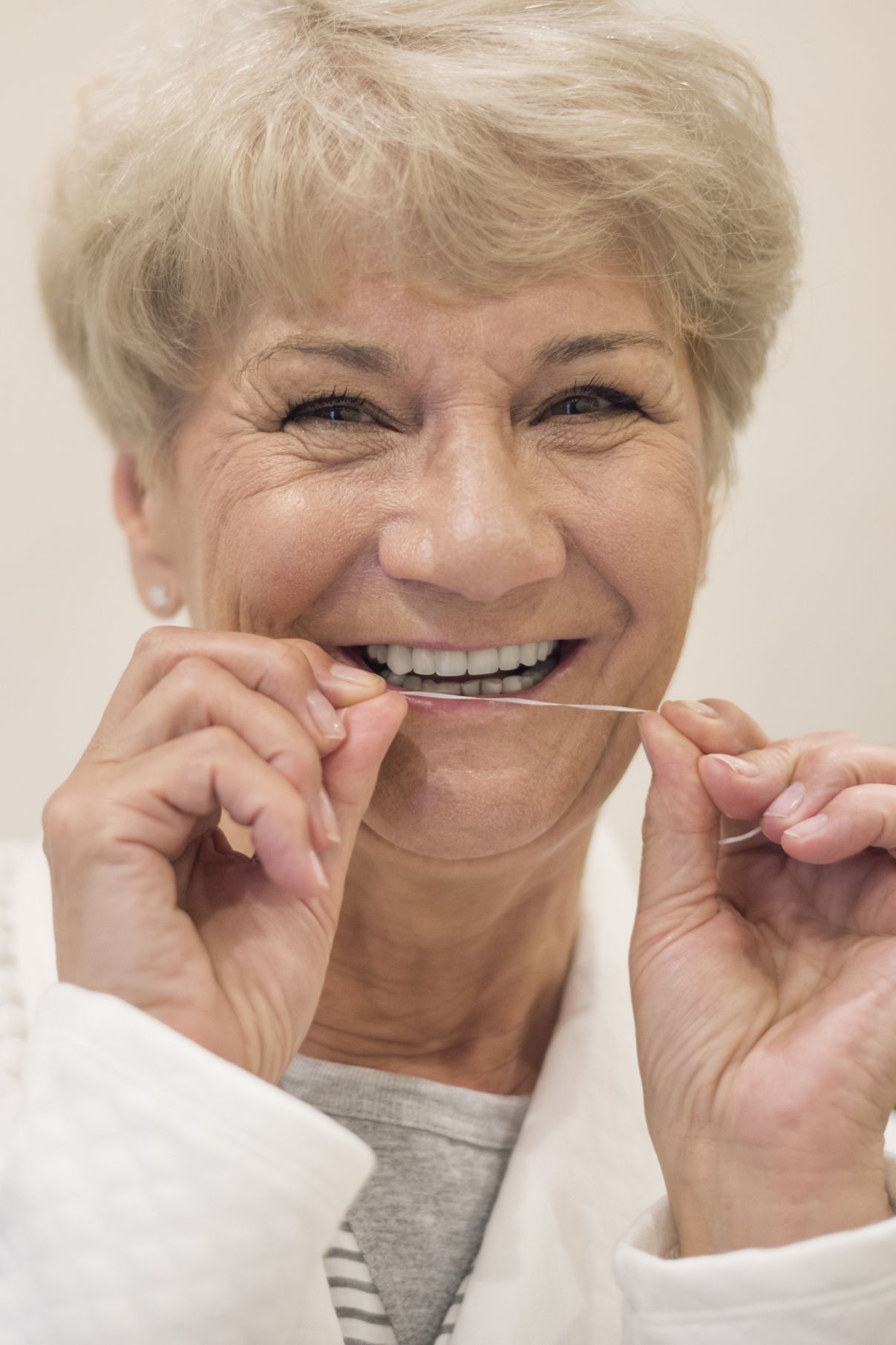 Periodontal Care
Gum disease is the primary cause of adult tooth loss. If bacteria is allowed to accumulate on your teeth, it will eventually collect below the gum line, creating pockets in the tissues. In the early stages, a thorough cleaning can eliminate gum disease. As the condition progresses, Dr. Holyoak may need to remove bacterial pockets and smooth your tooth roots during a process called scaling and planing.
Implant Restoration
Implants are titanium posts placed in the jaw to replace lost tooth roots. After determining your candidacy for treatment, Dr. Holyoak will refer you to an oral surgeon who will position one or more posts in your jawbone. After the bone tissue fuses to the titanium posts, Dr. Holyoak will attach a custom-made crown, bridge, or denture. The restoration will never slip out of place, and the implants will prevent any changes in the shape of your jaw.
Root Canal Therapy
If a dental infection spreads to the soft pulp inside your tooth, you may require root canal therapy. Dr. Holyoak will remove all tissue from within the tooth and root canals, preserving the healthy exterior. Next, he will fill your tooth with a soft rubber compound, and top it with a custom-made dental crown. Dr. Holyoak uses gentle techniques and local anesthesia, making this procedure comfortable and effective.
Sealants
Your molars are subject to decay because food and bacteria can easily accumulate in the deep grooves. Sealants protect these areas and prevent cavities. Dr. Holyoak will coat the tops of your molars with a clear plastic resin to form a barrier over the deep grooves. Though typically considered a pediatric treatment, sealants can also benefit adults.
Teeth Whitening
Teeth whitening can remove the external stains that develop due to food, drink, and smoking. We provide in-office whitening, which offers noticeable results in an hour or less. We can also supply take-home whitening trays for an affordable and convenient option. Teeth whitening is safe and involves minimal discomfort. However, the treatment may not be effective for senior patients.
TMJ Disorder Treatment
If you struggle with jaw pain, clicking in your jaw, ear pain, or neck stiffness, you may be experiencing TMJ disorder. This condition develops when your jaw joints are inflamed. Stress is a common cause of TMJ disorder, but dental misalignment and missing teeth can also contribute to the condition. Dr. Holyoak typically treats TMJ disorder with custom mouthguards, crowns, or implants.